Rinfernal Homework For Kids
Author
Keeping it real, raw, and AWEnest while laughing, loving and living in our world
touched by Autism.
Definition of Awe:
"a mixed emotion of
reverence, respect, dread and wonder inspired by authority, genius, great
beauty, sublimity or might." Yep, someone should have consulted a mom
before
spelling AWEtism.
Archives
December 2017
November 2017
October 2017
September 2017
August 2017
July 2017
June 2017
May 2017
April 2017
March 2017
February 2017
January 2017
December 2016
November 2016
October 2016
September 2016
August 2016
July 2016
June 2016
May 2016
April 2016
March 2016
February 2016
January 2016
December 2015
November 2015
October 2015
September 2015
August 2015
July 2015
June 2015
May 2015
April 2015
March 2015
February 2015
January 2015
December 2014
November 2014
October 2014
September 2014
August 2014
July 2014
June 2014
May 2014
April 2014
March 2014
February 2014
January 2014
December 2013
November 2013
October 2013
September 2013
August 2013
July 2013
June 2013
May 2013
April 2013
March 2013
February 2013
January 2013

Categories
All
A Blink Of An Eye
Acceptance
Advocates
Aestivation
Alone
ASD
ASD
ASD And Disney
ASD Empathy
Asd Love
Atypical
Austin Powers
Autism
Autism Acceptance
Autism Adults
Autism And Alone
Autism And Disney
Autism And Emotions
Autism And Fevers
Autism And Field Trips
Autism And Friends
Autism And Homework
Autism And Hope
Autism And Lonely
Autism And Media
Autism And Police Interaction
Autism Awareness
Autism Awareness 2016
Autism Brothers
Autism Emotions
Autism Empathy
Autism Feelings
Autism Friends
Autism Idioms
Autism Journey
Autism Lessons
Autism Love
Autism Meltdown
Autism Moms
Autism Routine
Autism Routines
Autism Self Advocacy
Autism Self-Awareness
Autism Siblings
Autism Speaks
Autism Spectrum Disorders
Autism Swimming
Autism Tour Guide
Autistic Enough
Awe Inspiring
Awe-inspiring
Back To School
Baseball
Beach
Beauty
Beauty Is In The Eye Of The Beholder
Big
Black And White Thinking
Brady Bunch
Bravery
Breaking Bad
Bridge Over Troubled Water
Bugs
Bullying
Champion
Change
Change Of Heart
Changes
Chatty Cathy Doll
Childhood
Christmas
Clothes And Autism
Clueless
College
Communicating
Communication Skills
Comparing Disabilities
Confidence
Conscious Uncoupling
Creepers
Criticsm
Day Of Pampering
Death And Dying
Denial
Diet
Differences
Different
Different Not Less
Disability
Disney World
Donkey
Donuts
Dr. Seuss
Early Bird Gets The Worm
Eddie Murphy
Ed Sheeran
Educators
Emily Dickinson
Emoji
Estivation
Facebook
Facial Cues
Fear Of Santa
Fears
Fifty Shades Of Grey
First
Flags Of Autism
Friends
Gifts
Groundhog Day
Growing Up
Guest Blogger
Hades
Halloween
Happy
He Is There
Helicoptoring
He Loves Me
He Loves Me Not
History Of Autism
Holidays And Autism
Homecoming
Homework
Honesty
Hope
Hovering
Hygiene
Hygiene Autism
I Am Sorry
I Am You
Idioms
Include
Inclusion
Inside Out
Instagram
Invisible
IPhone
It Takes A Village
John Elder Robison
Judgement
Julia Muppet
Kate Upton
Kisses
Language
Left Out
Legacy Of Autism
Letter To Me
Letter To My Son
Lifeguard
Limited Diet
Listen To Your Heart
Literal Thinking
Loch Ness Monster
Loving A Child With Autism
Matthew McConaughey
Minecraft
Minecraft Autism
Moms
Mother's Day
Mothers Day
Mothers Disabled Children
Mothers Love
Mothers Of Children With Autism
Music
Musical Gift
Music Autism
Myths About Autism
Neurotribes
New Clothes
New Years
Not Alone
Not Less
Parenting
Peanut Gallery
People Magazine
Peter Brady Voice Change
Pets
Piano
Placebo Effect
Play
Pointing
Police
Pool
Proud To Stand Out
Read Across America
Relief Pitcher
Remorse
Risks
Rituals
Roar
Routines
Same Old Song And Dance
School
Scripting
Sensory
Sesame Street
Sharing Interests
Sharks
Showers
Showing
Shrek
Siblings
Singing
Small Talk
Social
Social Circles
Social Communication Disorder
Social Media
Social Skills
Speech
Stereotypes
Steve Silberman
Stickers
Summer
Summer Camps Autism
Support
Surfers Healing
Talk The Talk
#TBT
Teacher
Teachers
Team
Temple Grandin
Thankful
Thanksgiving
The AWEnesty Of Autism
The A Word
#thedress
The Jeffersons
The Old Me
The Outsiders
Throwback Thursday
To Tell Or Not To Tell
Touch
Trick Or Treat
Trying To Understand
Unexpected
Vacations And Autism
Vacations And Autism
Video Games
Walk The Walk
Walter White
Weather
Wheaties
Wine
Wishes
Wizard Of Oz
Words
World Autism Awareness Day
Zombies


RSS Feed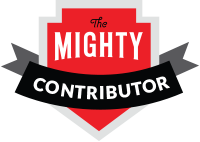 If you would like to subscribe to this blog ...
Hi Folks — Here's a totally fascinating topic that I didn't realize was quite so widespread: The daily, sometimes hourly, online updates about our children's grades. My sons' schools both have programs like the one described below, but I don't have them on my phone so I don't check them very much.
It seems to be the schools' assumption, however, that I should. As such, they are demanding a kind of  two-fer: The kid AND parent, as a team. It reminds me of the way "arrival" and "dismissal" morphed into "drop off" and "pick up." The assumption is that OF COURSE a grown-up will be involved, shepherding the children all the time. Now we're expected to be shepherding them through their academics the same way. So here's the question asked by a reader named Aimée Lafrenière Turner who is a Maine native and lives there with her husband, son, and dog in "a teeny-tiny house in the most kid-and-bike-friendly neighborhood ever." She is a television and web writer-producer and you can follow her on Twitter @AimeeLTurner, or read her blog, The Maine Page Turner, which is featured on WCSH6.com:
Dear Free-Range Kids: Not sure if you've touched on this topic.  It's not about safety, but definitely about over-supervising one's kids.
My son is now in the 6th grade and his school uses "Infinite Campus," a tool by which parents (and only the parents, not students, to my knowledge) are given access to information about their children's homework assignments, grades, etc., all through either a traditional website, or, more dangerously, through an iPhone app.
It is ridiculously convenient to use — it sends me an alert on my iPhone whenever any teacher posts a new grade…. and I'm ALWAYS CHECKING IT.  I've NEVER hovered over my son's grades.  I've always felt like his work was HIS (to the point that although he is a bright boy, his grades haven't been stellar — but my goal is really to teach him to own his own results).
On the positive side, getting prompt reports of some of his lower grades have helped us help him to turn in his homework more promptly, approach teachers to discuss his grades, and to do some extra-credit work to bring up a couple of low quiz grades.  However, on the negative side, I'm feeling obsessed with his grades in a way that I never thought I would. I've talked to other mothers who also check it OFTEN.  My husband (who has a different brand of smartphone and so cannot check iPhone nearly as often — correction: he doesn't check it at all) says I'm obsessing.  However, I've caught problems that would have led to C's on my boy's report card that he's been able to improve to B's by taking action.
I'd be curious to hear from other Free Rangers about their experience with grade pressure in general, and Infinite Campus (or similar kinds of software) specifically. Thanks, Aimee T., in Maine
\
Are hourly report cards a good idea?